Meet Dr. Michelle Yasharpour
Board-Certified Beverly Hills Allergist and Immunologist for Children and Adults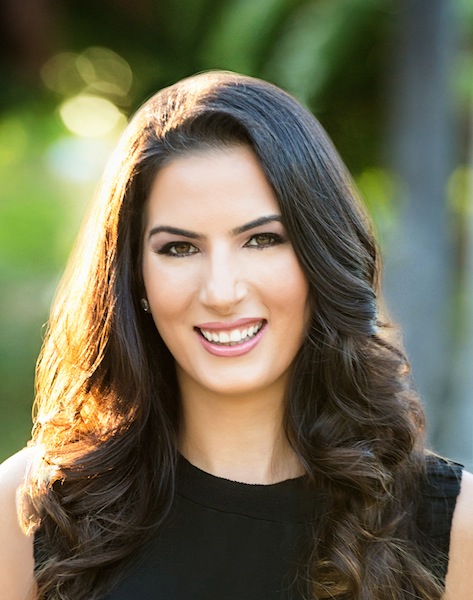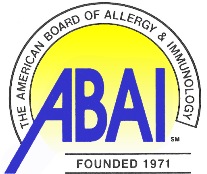 Dr. Michelle Yasharpour is an allergy, immunology and asthma specialist practicing in Beverly Hills. She is a firm believer in patient-centered, compassionate, individualized, and comprehensive medical care.
She is board-certified to treat children and adults through American Board of Allergy and Immunology (ABAI).
Dr. Yasharpour was inspired to become a doctor by her true desire to help others. Allergies run in her family, so naturally, she was inspired to become an Allergist and Immunologist and help adults and kids alike live better lives. She knows firsthand how important it is to find a great doctor to manage your family's allergy and asthma care!
What is an Allergist/Immunologist?
An allergist or immunologist is a physician specially trained to diagnose, treat and manage allergies, asthma, and disorders of the immune system ranging from the very common to the very rare.
Dr. Yasharpour's Education and Training
Dr. Yasharpour graduated Summa Cum Laude and Phi Beta Kappa with a Bachelor of Science degree in Microbiology, Immunology and Molecular Genetics from University of California, Los Angeles (UCLA). She then received her medical degree with Dean's List Honors and a special distinction in Dermatology Research from the Albert Einstein College of Medicine.
(Fun fact: Dr. Yasharpour grew up in Houston, Texas, and originally moved to Los Angeles for high school.)
After graduation, Dr. Yasharpour returned to Los Angeles for her postgraduate training in Internal Medicine at the world-renowned Cedars-Sinai Medical Center. Afterward, she completed a prestigious fellowship in Allergy and Immunology at University of California, Irvine (UCI).
Dr. Yasharpour has co-authored several publications in leading peer-reviewed journals and has participated in numerous high-level meetings and conferences as a recognized expert in her field.
Patients Love Dr. Yasharpour!
Here are quotes from real patients, posted on Yelp
I wanted to write a review of Dr. Yasharpour because she really stands out among doctors.
My son saw her a few weeks ago and she was very kind and sweet and patient with him and prescribed a couple of things for his rash and it disappeared quickly.
I liked her so much that I went back last week for myself.  I have allergies but I'm not sure to what, so I had the allergy tests done (where they prick your arms) and I got a little faint. Dr.Yasharpour and her staff were really kind and kept checking on me and bringing me water until I felt better.  And, the best part, she emailed me the next day checking in to see how I felt.  Very impressive!
I highly recommend her to any child or adult looking for an allergist.
Debra A.
Dr. Yasharpour is one of the nicest doctors I have ever met. She is kind, caring, and compassionate with her patients! She truly cares to help her patients find the right intervention and treatment that fits best for each individual! She is amazing. You will truly be satisfied with her.
May E.
Dr. Yarsharpour is one of the most empathic and conscientious physicians I have ever met which speaks volumes because I am surrounded by physicians at work.
As my allergies continued to worsen, truly becoming the bane of my existence, I sought professional help and luckily landed in the hands of Dr. Yarsharpour.  I was managing my allergies with zyrtec, allegra, decongestants, benedryl, irrigation, nasal sprays, etc. yet I would still get horrific symptoms causing me to leave work or even call in sick!  Dr. Yarsharpour convinced me to undergo allergy shots and since then my life has changed.  I am now only on a nasal steroid spray and no longer feel the mental cloudiness from my allergies or all the medications I previously had to take for symptomatic relief.
Dr. Yarsharpour answers all my questions, she is readily available even between appointments, and she gives me her undivided attention even when her clinic is quite busy.  I cannot write or say enough to describe how wonderful Dr. Yarsharpour is or how much I enjoy my visits with her (even if these are visits to receive shots)!  I highly recommend anyone suffering from allergies seek treatment with this exceptional doctor!
Staci V.
Dr. Yasharpour has helped me get my life back on track. She is not only wildly knowledgable in her field, but exhibits a true nurturing technique and care in her methodology of medicine. She has even gone out of her way to help me find and contact other physicians for a variation of my other health problems, completely unrelated to her practice. I couldn't be more at ease in her hands.
Danielle K.
Michelle was a wonderful doctor, and taught me so much about my own allergies. She's a kind, brilliant physician, and operates with upmost professionalism. Her office staff is equally caring and professional, and walked me through what could have been an intimidating first allergy test. Dr. Yasharpour walked me through my allergy test, taught me ways to minimize my pet and outdoor allergies (she understood my love of german shepherds and hiking!) and helped me orient myself with how my allergies vary from state to state – and learn about what causes them! I highly, highly recommend her services!
Andrea P.
A Recognized Expert in Her Field
Here's a small sampling of Dr. Michelle Yasharpour's research in the fields of allergy and immunology
Hyper IgE Syndrome (HIES), a rare primary immunodeficiency disease
University of California Irvine Medical Center — Irvine, CA
Project Title:  Is it Hyper IgE syndrome or Something Else? A Patient With Chromosome 18q Deletion
Presented the first case of a patient with extremely elevated IgE levels that was found to have a deletion in chromosome 18. Research suggested that a complete and thorough workup needs to be completed in patients with extremely elevated IgE levels.
Antidepressants in Chronic Idiopathic Urticaria (Hives)
Cedars-Sinai Medical Center — Los Angeles, CA
Project Title:  Antidepressants in Chronic Idiopathic Urticaria
Mentor: Inderpal Randhawa, MD
Antidepressants are frequently used in chronic urticaria (hives), but this has not been well characterized within the literature.  I reviewed publications which address the use of antidepressants in skin disease and the pathophysiology of chronic urticaria.
Buschke-Ollendorff Syndrome (BOS)
Albert Einstein College of Medicine — Bronx, NY
Project Title: Buschke-Ollendorff Syndrome(BOS): absence of LEMD3 mutation in an affected family suggests genetic heterogeneity
Mentor: Steven R. Cohen, MD, MPH
Investigated a family with pathologically diagnosed Buschke-Ollendorff Syndrome and reviewed the literature about this disease.
Genetic research discovered the absence of the LEMD3 mutation and strongly suggests genetic heterogeneity for this disorder.
Distinction in Dermatology Research
USC Keck School of Medicine — Los Angeles, CA
Project Title: Suppression of type VII collagen-induced immune responses in RDEB mice: implications for gene therapy
PIs: David Woodley, MD and Mei Chen, PhD
Tested immunosuppressant medications in conjunction with protein replacement therapy to prevent an autoimmune response in DEB mice undergoing protein therapy
Project was conducted under the Einstein Senior Research Fellowship for Distinction in Dermatology Research
Air Pollution and Asthma Control
USC Keck School of Medicine — Los Angeles, CA
Project Title: Air Pollution and Asthma Control
Created standardization protocols for skin testing, spirometry and FeNO measurements to be used in investigation of the effect of air pollution on asthma control in children.
Contact Us - We Can't Wait To Meet You!